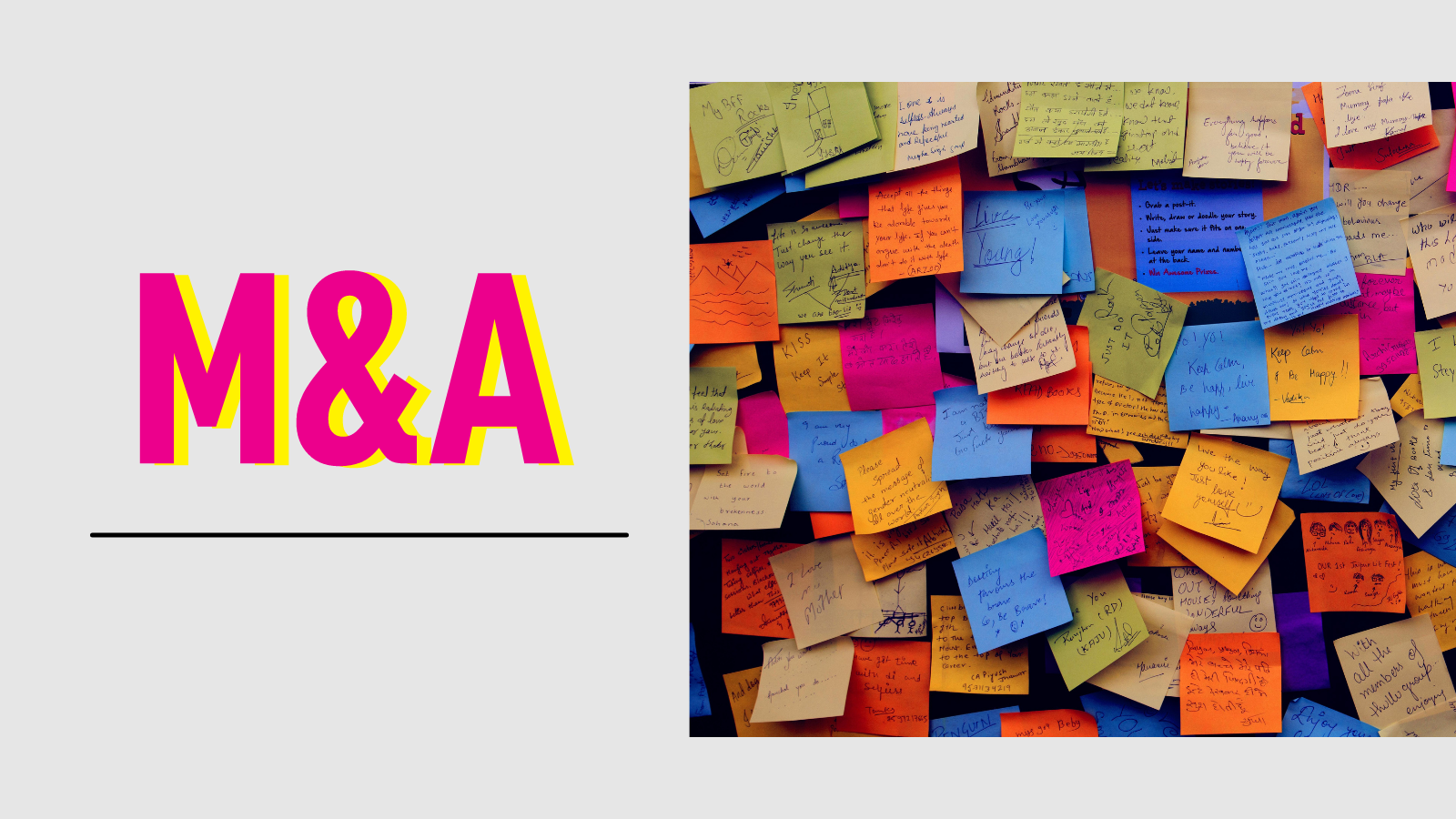 After years of breaking M&A records, the RIA industry has settled into a high-stakes new normal. Between older advisors nearing retirement, increased competition, and heightened client expectations, consolidation has become a viable and attractive path to succession for many firms.

Even with the ongoing political and healthcare climate, there were still 22 deals involving firms with more than $1 billion in AUM in the second quarter of 2021 alone, according to Echelon Partners. For reference, in 2020, there were a total of 205 deals, with 78 of them representing acquisitions of firms with more than $1 billion in assets (the most in a single year).

As more and more of these deals involve a very wide and sophisticated shareholder audience, the planning and execution of a solid communications plan plays a fundamental role in how the deal is received. Whether your firm is the acquirer or the acquiree, it's imperative for both firms to align on their message early in the deal to ensure continuity, build confidence, and communicate the anticipated benefits to those impacted.

Communications and marketing in any firm is an ongoing initiative designed to inspire, to motivate, and to bolster retention. M&A adds another complex layer to the mix, but it's also an opportunity to reach people and to reinforce your values and your vision for the future.

There are typically four main phases of a successful M&A communication plan:
Developing a structured communications strategy
Creating a detailed plan for all shareholders with key milestones
Executing on your plan
Reviewing, adjusting, and pivoting when necessary
Each of these phases involves time and planning with key players from both firms. In general, here are eight points to keep in mind as you work through the phases of your communications plan:
Stay focused on communicating the firm's goals. Every step you take should lead back to your business objectives and align with your firm's values.
Engage your leadership team. Align your message across departments to ensure a consistent and effective experience with clients, prospects, and partners, and across teams.
Be Timely. Don't let perfect be "the enemy" of good! Share information to the best of your ability in that moment, not when you have all the answers. Respond quickly to feedback and allow for questions. People always appreciate candor over a homogenized response.
Be the bridge, embracing both cultures. Some firms communicate at a high level and share on a "need to know" basis. Others are candid and forthcoming about M&A strategy. (This applies to your client base, too!) Once two firms come together, be aware of what each side is accustomed to, and depending on which approach you choose, stick with it, and explain your reasoning.
Be intentional about over-communicating. There is no such thing as too much communication during and after a deal. Repeating a consistent message with your team reinforces your values and your goals.
Stay connected. Things change quickly during and after an acquisition, and it's critical for leaders to understand all the moving parts and disseminate information as needed. This minimizes confusion and frustration.
Evolve, unapologetically. As your team continues to gather feedback and begins the careful process of integrating with the other firm, it's important to be flexible and to evolve along with your team while staying true to your values and your vision. It's okay to acknowledge the potholes and then identify ways to build new roads.
Above all, be authentic and lead with quiet confidence. You do not need to share all the information with everyone all the time, but when you do, be honest and straightforward, and welcome discussion. Keep doors open (to clients and to employees). That's the "New Skool" approach – to be intentional and genuine in every action, every message, and in every engagement.
With M&A in the RIA space showing no real signs of slowing, firms should consider their communication strategy a key component during early negotiation discussions. Long before the deal is done, leaders and other key players should be aligned on their main points and messages and have a vision of how these communications should be delivered within the first few months after the deal is done.
Ready to plan your M&A communication strategy? Let's Connect.