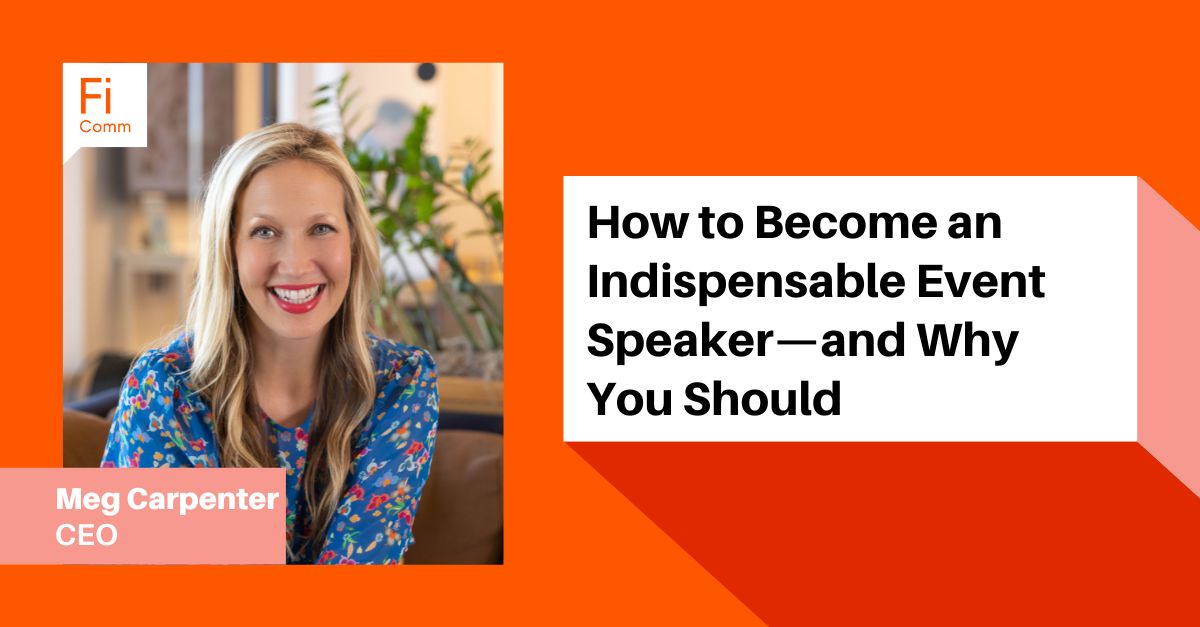 How to Become an Indispensable Event Speaker—and Why You Should
The more people hear about you, the faster your business can grow organically. Getting prime speaking opportunities is a terrific way to boost your visibility. But speaking spots can be expensive and hard to get. Here's how to turn the tables and make event hosts chase after you instead.
Have you always wanted to feel heard? Then try looking out at a packed roomful of faces at a conference—and realizing everyone is listening to you.
I know you've probably sat through many forgettable conference presentations. But think about the handful who made the biggest impression on you. The best and most impactful event speakers shape our conversations. They're our preachers, our politicians, our news anchors. When they walk onstage, audiences lean forward to catch everything. Social media blows up with pics and quotes from their presentations. Journalists fill columns with hot takes on their latest announcements. New trends are born, new jargon is minted.
From personal experience, I can tell you the impact of becoming a public speaker is huge. I've dreamt of making a difference in this industry ever since I was a lonely little marketing intern at John Hancock many jobs ago. Today, every time I step off a stage, I find people standing in a circle waiting to ask me questions. It's as fulfilling to me personally as it is meaningful to my bottom line.
That's just for me. Now imagine you had a superstar CEO, a phenomenal public speaker. How much play could your firm get? What impact would all that attention make on your bottom line?
Why speaking spots are so tough to get
It's no wonder competition for speaking opportunities is fierce. Event hosts invite only a limited number of speakers, and only those that meet their selection criteria. What's worse, many of the highest-visibility spots are pay-to-play. If you don't sign up as a conference sponsor, you won't even be up for consideration. Sponsorship dollars don't always guarantee you a spot on the stage, and you need to allocate them carefully based on your event strategy. (See my Wealth Management.com article on making industry events work for you.)
But there is a hack. It's a way to score some of the choicest, most hard-to-get speaking opportunities in the industry—sometimes without paying any sponsorship fees at all.
Become an indispensable speaker. A bankable name-draw. The kind of marquee presenter every organizer wants on the agenda because you elevate the profile of the event, rather than the other way round.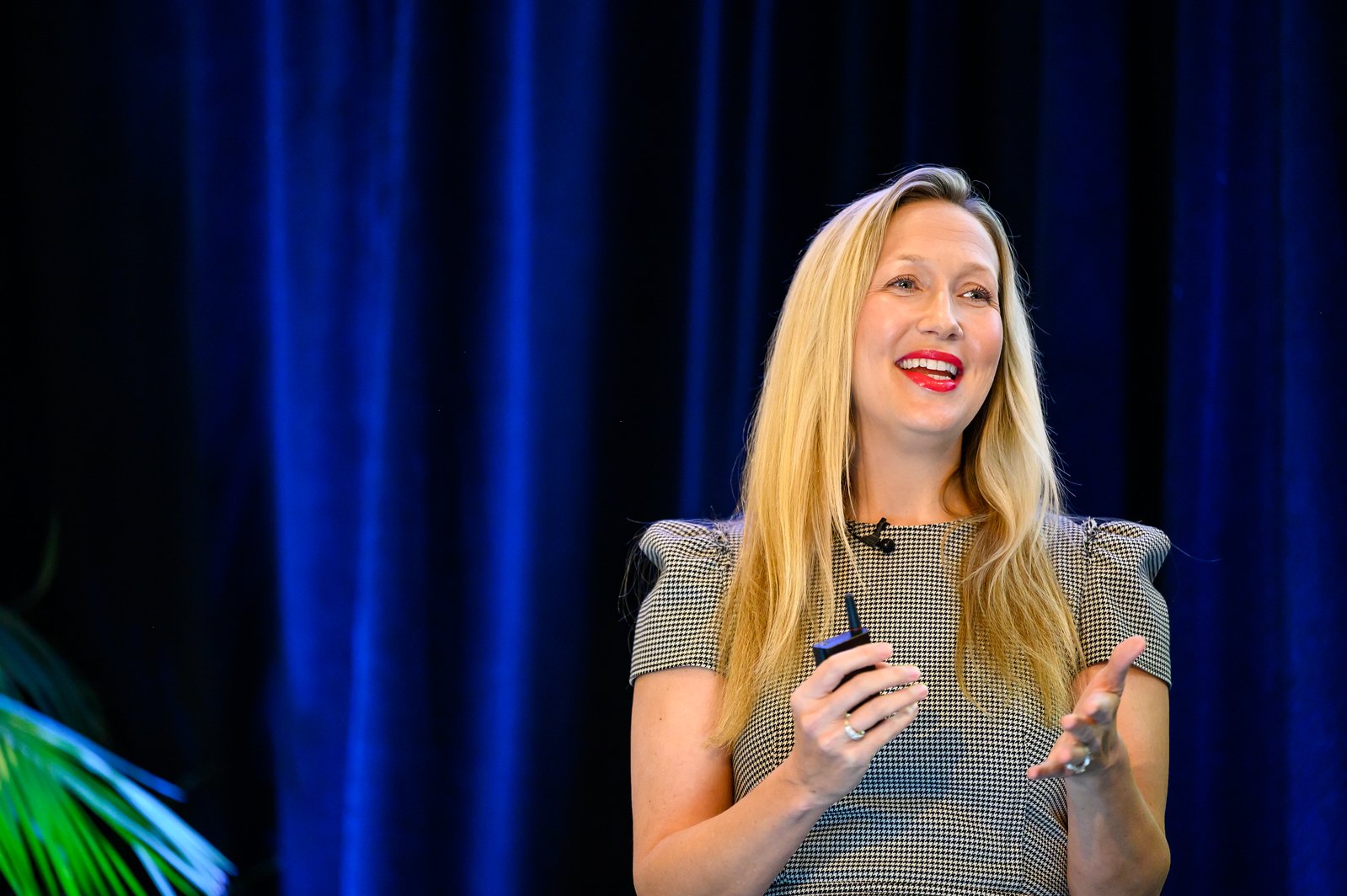 It's simple to do, but few people try
There's only one secret to getting on the must-have speaker list: Have something to say.
That advice may seem ridiculous. But most of the interviews and speeches in this industry sound exactly the same—tired, overly scripted, and jam-packed with identical talking points. The speaker's title or company don't even matter. If a speech isn't about alts or M&A activity trends, then it's about tech stacks or talent wars.
If you want your name on the list of speakers every host wants, find a way to stand out. Dare to be different.
3 strategies for becoming a must-have speaker
Here's are 3 ways you can attract the attention of event organizers:
Be different.

If you want to be an author, read books. If you want to direct films, watch movies. And if you want to be a speaker on the financial industry circuit, go to events. Discover what people want to hear, and try to figure out what no one else is saying. I feel terrible when aspiring speakers pour sweat and tears into their pitches only to realize another speaker on the circuit already has that material covered. Your head is full of completely original ideas. Share them. You'll likely discover other people are secretly thinking the same thing. Angie Herbers is a perfect example of saying something different. Every M&A panel and keynote talks about the importance of culture, but no one can quantify it. Angie directly addresses "the ROI of culture," and how businesses can attach a number to something they can't see or touch. Her message is different than just proclaiming "culture matters."


Be authentic. Anyone can read from corporate talking points. But if you speak with your own voice, no one else can replace you. People want to understand what drives you, why you see things as you do, and whether you are personally invested in the story you are telling. Show people how your inner motivation connects to your outer message. For an amazing example, listen to anything Tyrone Ross says. If you haven't been fortunate enough to hear him speak, at least watch the video of his TEDx Talk on giving. It's short, but unforgettable.



Be intentional.

Mark looks for content with business purpose. Do you have a better idea for increasing the value of a business? That's what gets you noticed. Michael Kitces is the perfect example. He's one of very few speakers who argue that advisors grossly underspend on marketing, and he can actually "do the math" to prove it. He shows how allocating 3% of revenue to support organic growth through marketing makes no sense at all when advisors spend ten times as much to acquire the same client through inorganic growth. What makes Michael different is that he knows how to contextualize the problem and gives you a plan for what comes next—and that's a major reason why event organizers want his name on their agendas.
Try all these ideas and see whether more of your calls and emails start getting returned. Even if you aren't asked to keynote at EDGE or IMPACT right away, your street cred as a speaker will rise. That matters even when headliner spots are already filled. As Mark told me, events have a limited inventory of openings. Even as a paid sponsor, it's hard to secure a speaking slot unless organizers know you (or your key spokesperson) have something interesting to say.
Everything is easier when you're indispensable—including growth
If you develop a speaker pitch with these principles in mind, you'll also gain spillover benefits in other media. Truly authentic content opens up more opportunities to share your ideas anywhere there's a need for original thinking.
Next time you see an audience sitting in rapt attention at a conference, picture yourself up there on the stage joining in the conversation. Just find your authentic voice and speak up.
If you want to raise your profile and drive meaningful impact, but you're feeling stuck, click here to schedule time on my calendar. I love nothing more than helping industry leaders find their voice.
Let's Connect
Have questions about adding value or accelerating growth?